Halloween Wiki

The wiki about Halloween that anyone can edit

Number of Articles

over 100

Wiki Type(s)
Celebrations,Holiday
The Halloween wiki is an collaborative site about Halloween and its celebration. It falls primarily in the Entertainment category.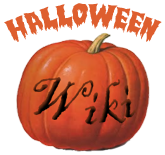 Find information about costumes, celebrations and other things related to the holiday. Add your ideas and favorite Halloween activities. Do you have many witches, wizards and things that go bump in the night trick-or-treating in your neighborhood? Party ideas for ghosts and goblins? Also includes information about Halloween-themed movies and TV specials, recipes and other, related holidays.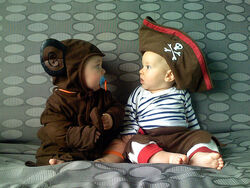 Related wikia:

Secondary hub
This wiki has a primary listing in another Wikia hub. This listing under the Lifestyle hub is secondary. As a result, some of the statistics for the wiki will be on that hub rather than this Lifestyle hub.

Primary hub:

Entertainment
Active wiki
This wiki is active. It has all the basics that a wiki needs. It has good content, but still has room to grow. Would you like to help?
It has the basics - core content, a significant number of pages, active contributors and at least one administrator. But it still has an area or two of significant weakness - too many stubs, uncategorized pages, only one active admin., etc.