Whether your spending your Valentine's Day with friends, family, or a significant other this year, check out the list we gathered for you to plan the PERFECT Valentine's Day!
Heart Cake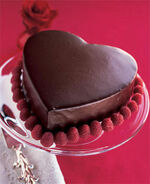 A delicious heart shaped cake made out of chocolate! What makes it even better is that the base is a cinnamon chocolate mousse!
Heart Bookmark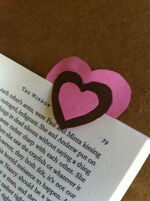 Got a bookworm for a valentine? How about giving them a cute little heart shaped bookmark? Adorable!
Valentine's Heart Surprises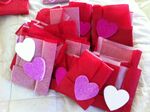 Try something new this Valentine's Day! Don't put your treat or present in a boring bag or box. Try crafting your own package!
Etude Op. 25, No. 1
Setting the mood for a romantic dinner? This classic is old but good for a little romance (especially if the other person is into classical music)!
Valentine Bento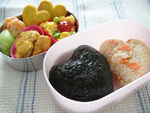 Speaking of adorable, how about making a yummy and adorable treat in a bento? The hearts look especially cute when placed in a little box!
Paris, France
Feel like splurging on Valentine's Day for the person you love? Head to the city of love, Paris (or pretend by going to a fancy French restaurant)!
Valentine cocktail
Delicious cocktails for Valentine's Day! This one has got cranberry juice and banana liqueur.
Gluten free Valentine Cookies
If your loved one can't have gluten, bake these delicious cookies for them! Use a red icing if you want to keep it even more Valentine's Day-themed!
Romantic Makeup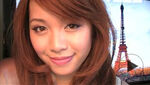 Got a hot date? Keep your makeup simple by following the romantic makeup tutorial!
Easy Candles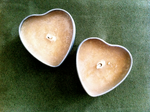 Romance = candles. You can easily make your own heart shaped candles to set the mood. Bonus if you add a nice fragrance!
This list wasn't made in any particular order. Let us know if you end up using any of these ideas, or share your own ideas for a perfect Valentine's Day in the comments below!
---
---
Ad blocker interference detected!
Wikia is a free-to-use site that makes money from advertising. We have a modified experience for viewers using ad blockers

Wikia is not accessible if you've made further modifications. Remove the custom ad blocker rule(s) and the page will load as expected.